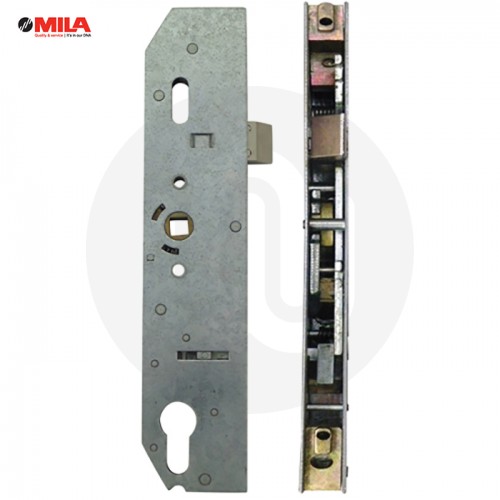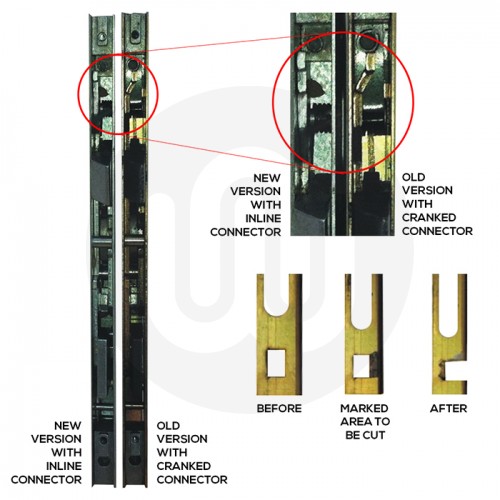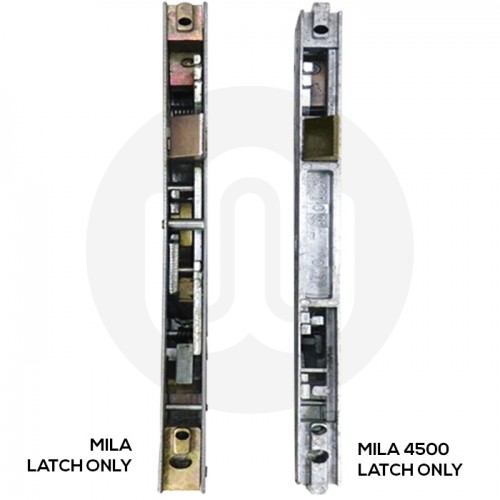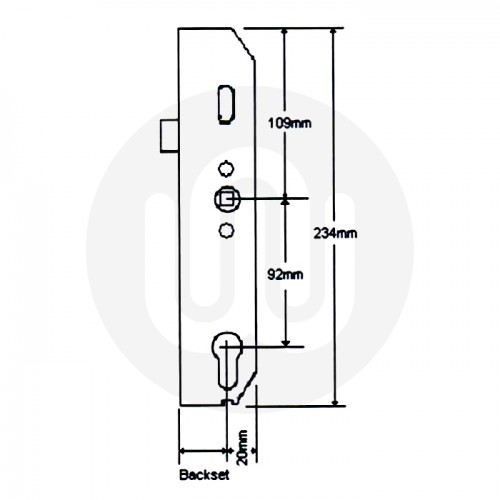 Mila Latch Only Centre Case
Product Code: NWHLC1-47 / 48 / 60
Mila Latch Only Centre Case
This Mila Centre Case is the perfect replacement for broken units on many Mila multipoint door locks. If your locking mechanism is not working, you may not need to replace the full lock strip, it may just be a matter of replacing the centre case.
Technical Details: -
Case Depth: Backset + 20mm
A double spindle option will be sent for either single or double spindle centre cases, simply put your spindle through the top hole to operate your lock.
ATTENTION:


Old versions of this centre case had the cranked top connector, while new versions have an

inline

. However the new version can still be used by cutting out the piece of metal under the faceplate to create a slot. Please see the second image for visual guidance.